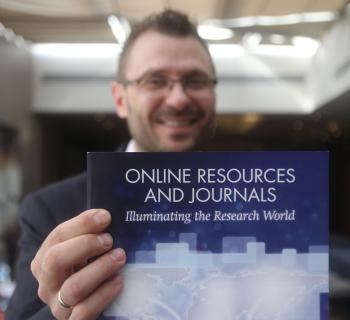 We negotiate with publishers, content aggregators and vendors on behalf of library consortia and libraries in partner countries. 
As a result, EIFL provides free or highly discounted access, plus fair terms of use, to a wide range of commercial e‑resources and technology products for libraries in EIFL partner countries. In addition, authors from EIFL partner countries can publish their articles in open access for free or at discounted article processing charges.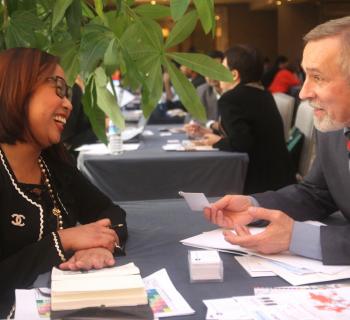 KNOWLEDGE SHARING EVENT FOR our PARTNERS
Publishers, content aggregators and vendors with whom we have agreements are invited to attend the annual EIFL General Assembly (GA). This is a great opportunity for partners to meet Licensing Coordinators in EIFL countries face-to-face during our famous speed-dating event. There are plenty of opportunities to network during social events. Learn more here.
CONTACT US
Publishers, content aggregators and vendors that are interested in working with EIFL should contact Lorraine Estelle, EIFL's Licensing Programme Manager at lorraine.estelle@eifl.net
With over 12 years of successful collaboration, SAGE is proud to continue its work with EIFL. Through EIFL, SAGE is able to provide free and discounted access to both our high-quality journal content and a range of our digital resources to libraries in over 30 EIFL partner countries. SAGE was founded with the mission to support the global dissemination and access to useable knowledge. We see clear synergies between our goals and those of EIFL as we work together to allow the widest access to quality content.