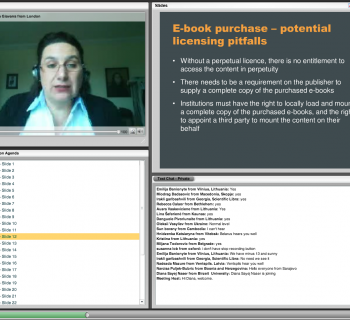 EIFL Model Licences are used as the starting point for our negotiations with publishers and vendors of licensed e-resources.
The EIFL Model Licences reflect the latest international best practice in the licensing of e-resources. They provide a consistent approach to the access and use of e-resources. Prepared by Emanuella Giavarra, EIFL's legal consultant and an expert in e-resource licensing, the licences form the basis of our negotiations.
The terms and conditions governing who can use an e-resource, and how, are similar in each of the Model Licences.
You can view our Model Licences here.
View our webinars on this topic: 
For more details on our Model Licences, make sure to read the FAQs.