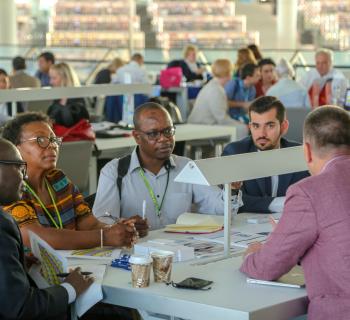 THE CHALLENGE
In order to develop their knowledge and expertise and further their research, students and researchers at universities and academic institutions rely on getting access to up-to-date literature in their fields.  
The high cost of e-resources is a major barrier to access for libraries in developing and transition countries. As a result, important contributions to research, education and development are slowed down. 
To address this critical issue, the EIFL Licensing programme negotiates free or discounted access to commercial e-resources on behalf of library consortia and their member libraries in EIFL partner countries.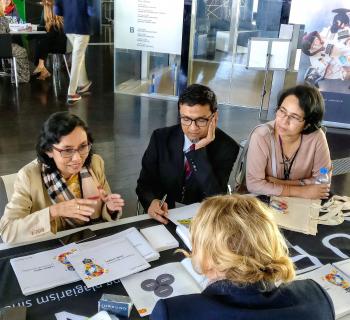 EIFL has chosen to work with library consortia to be able to address the needs of many institutions and reach millions of people.
Through central negotiation with publishers, over 50 high-quality commercial e-resources from more than 20 publishers and content aggregators are available through the EIFL Licensing Programme. These include e-journals, e-books, reference works and aggregated databases covering a broad range of subject areas, all of which are essential for research and education.
WHAT WE DO
We negotiate with publishers and content aggregators to provide access to e-journals, e-books and databases at affordable prices for libraries and their users (researchers, students, professors) in developing and transition countries.
We negotiate publisher licences that maximize access to e-resources for libraries and their users. You can read more about the EIFL Model Licence here.
Thanks to the EIFL Licensing programme, NELIC members can get a wide range of commercial e-resources free of charge or at very reduced prices. In addition to fulfilling the needs of existing members, this helps us to attract new members and to build a sustainable consortium.