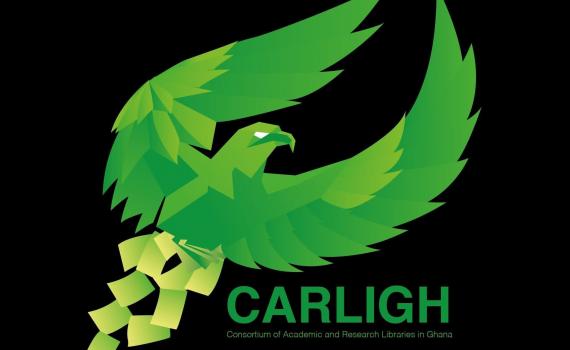 Posted: February 21, 2023
A project supported by EIFL has led to the establishment of seven new institutional open access repositories at institutions in Ghana. The project also improved repositories at nine institutions and strengthened understanding of open access journal publishing at 19 institutions. 
Implemented by our national partner library consortium, the Consortium of Academic and Research Libraries in Ghana (CARLIGH) in 2021/22, the project aimed to increase accessibility and visibility of research at CARLIGH member institutions. 
Institutional repositories
CARLIGH deployed technical staff to visit institutions to support installation of new repositories and improvement of existing repositories at selected CARLIGH member institutions, and to train library staff to populate repositories with institutional research output. 
As a result, 16 institutions now have functioning open access repositories and are sharing their research: Akrofi Christaller Institute;  Garden City University; Ghana College of Physicians and Surgeons; Ghana Communication Technology University; Ghana Institute of Journalism; Heritage Christian College; Ho Technical University; Koforidua Technical University; Methodist University College Ghana; Pentecost University College; Sunyani Technical University; Takoradi Technical University; University of Natural and Renewable Energy, Sunyani; University of Health and Allied Sciences; University of Mines & Technology; Valley View University. 
With EIFL support, 27 open repositories have been launched since 2011.
Representatives of CARLIGH member institutions also participated in a workshop on Institutional Repository Management and Policy Development organized at the offices of the Association of African Universities (AAU). 
Open access journal publishing
CARLIGH organized three regional open access journal management, editorial and technical workshops, reaching 240 journal managers and editors, authors, librarians and IT staff from 19 institutions. 
The project built capacity to install and manage Open Journal Systems (OJS) publishing platforms at 18 institutions, and provided OJS training for authors, journal managers and others involved in editorial processes. Most of the institutions have taken steps to install OJS and have begun publishing and hosting institutional journals. CARLIGH has established a technical team to provide ongoing support.
More about EIFL's support for open access in Ghana