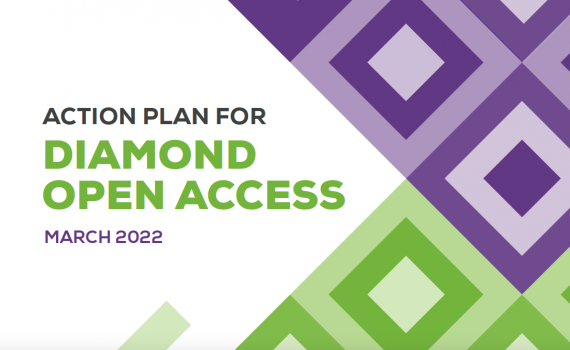 EIFL joins more than 40 organizations to endorse the Action Plan for Diamond Open Access, which sets out priority actions required to further develop and expand a sustainable, community-driven Diamond Open Access scholarly communication ecosystem. The plan was launched on 2 March by Science Europe, cOAlition S, OPERAS, and the French National Research Agency (ANR). 
The Action Plan follows publication of the landmark Open Access Diamond Journals Study, published by Science Europe and cOAlition S in March 2021. According to the study, there are an estimated 17,000 - 29,000 Diamond Open Access journals worldwide, making them an essential component of scholarly communication, publishing 8 to 9 % of the total volume of articles published, and 45% of open access publishing.
Diamond (collaborative, non-commercial) Open Access publishing initiatives generally serve small-scale, multilingual and multicultural scholarly communities. The Action Plan aims to increase the capacity of Diamond journals and platforms to provide innovative, valid, reliable, and accessible publishing services, while respecting the cultural, multilingual, and disciplinary diversity of the sector. 
Following up on recommendations of the Open Access Diamond Journals Study, the plan will focus on four central elements of the Diamond Open Access publishing sector:  efficiency, quality standards, capacity building, and sustainability.