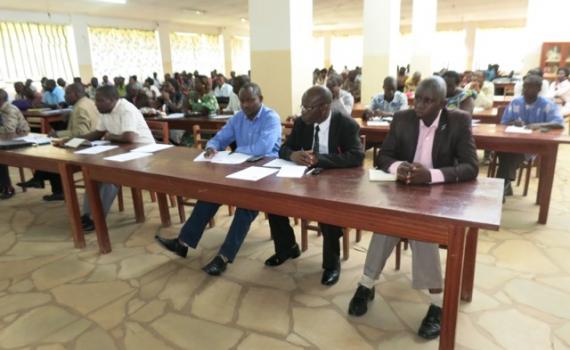 The Democratic Republic of Congo (DRC) will soon have its first library consortium thanks to assistance from EIFL.
Careful preparations, extensive consultations, close contact with the EIFL team and network – all this over the span of two years until the consortium of academic libraries of the DRC Le Consortium des Bibliothèques Académiques du Congo (COBAC) was founded in April 2015.
The official launch of the COBAC consortium will take place in June. One of the first acts of the consortium board was to agree and arrange participation in EIFL.
Bringing together libraries from the North-Eastern REGION 
First contacts between libraries in the DRC and EIFL were taken in summer 2013, when the private Universitè Shalom de Bunia in the Ituri district of the North-East of the DR Congo was installing their online public access catalog (OPAC) in PMB, an open source library management system, and needed advice on offering articles and journals online to their library patrons.
Online conversations ensued about the benefits of operating in a consortium, which was quite a new concept in the DRC.
"Competition is the major agenda, not cooperation," said Martin Philipps, a German technical aid worker based in the University of Bunia, who was (and is) determined to improve access to knowledge for staff and students in the Ituri district.
The 'sharing culture' in the EIFL network showed its worth when Martin was put in touch with Judith Nanozzi, of the neighbouring Consortium of Ugandan University Libraries (CUUL), who without hesitation sent him all documents that could be useful for the planning of the DRC consortium, such as statutes, mission, governance and fee structure, etc.
Two committees drew up the 'règlement intèrieure' and the 'status' and finally, on 23 April 2015, an information meeting for universities and libraries of the Ituri district and the North Kivu region brought together 12 institutions with delegations of library staff, university leadership, students and lecturers, including: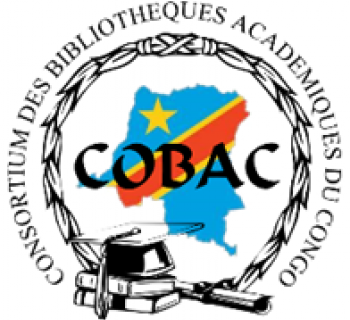 Institut Supérieur de Développement Rural de Bunia
Institut Supérieur des Techniques Médicales de Bunia
Institut Supérieur des Techniques Médicales de Nyankunde
Institut Supérieur des Techniques Médicales d'Oicha
Institut Supérieur Pédagogique de Bunia
Institut Supérieur Pédagogique ISP, CECA 20
Institut Supérieur Théologique des Assemblées de Dieu du Congo
Université Anglicane du Congo
Université Chrétienne Bilingue du Congo, Beni
Université de Bunia
Université Evangélique de la Mission en Afrique, Butembo
Université Shalom de Bunia​
Launching the consortium
At this meeting the institutions adopted the statutes and committed to filling out a form giving extensive details about their institution and library, a kind of baseline audit of status-quo and needs analysis.
"Key challenges and needs are very limited budgets, no trained library staff, scarce computers and bad connectivity, and no access to e-resources," says Monika Elbert, Senior Policy Advisor for EIFL.
"But the will and road-map is now there to improve these conditions through cooperation, and membership in the EIFL global network," she continues.
'The main idea of writing, of books, of libraries…. is the sharing of  knowledge, is cooperation'  – this was the main message of COBAC at the founding meeting.
According to all involved, the future looks bright for COBAC.
"This connection with EIFL through COBAC is definitely a turning point for our Institutions and thousands of students, teachers and researchers in our region," says Professor Bungishabaku Katho, President, Shalom University of Bunia/DR Congo.
"We have been waiting for this opportunity for a very long time. The new e-resources marks the beginning of a new era for research in our country. With it, we strongly hope that it will enable our Universities to give a better education to our students for change and transformation," he continues.
"There is no doubt that a strong library consortium COBAC and its international contact with EIFL's global network will open the doors to great opportunities."