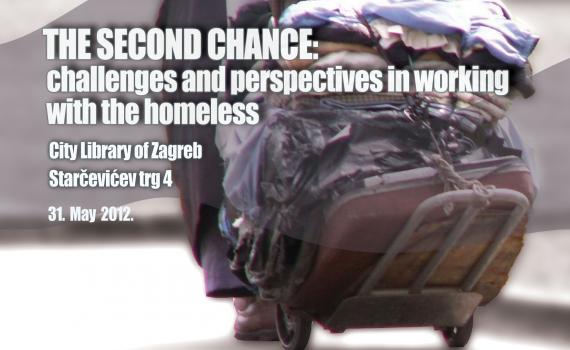 Homeless people in Zagreb now have access to free legal advice as a result of their library's innovative service.
Zagreb City Libraries (ZCL) launched their service for the homeless with EIFL-PLIP support in November 2011. The service has captured the attention of the media, local government and homeless shelters – and is attracting important new partners who are now adding value.
The free legal advice is the outcome of a new partnership between ZCL and the Legal Clinic of the Law Faculty at Zagreb University.  The partnership developed out of a conference on homelessness hosted by ZCL, titled A Second Chance: Challenges and Perspectives in Working with the Homeless. 
Under the guidance of their professors, law students now regularly process requests and queries from homeless people about a variety of legal and rights issues.
The student volunteers are finding that working with the homeless is an eye-opening experience:
"I used to think that homelessness was a matter of personal choice, but it turns out that many are forced by circumstances to become homeless. Several laws and regulations make their recovery harder," said Ms Tanja Peraković, a law student.
ZCL's service for the homeless combines information and communication technology skills with motivation and job-seeking training for the homeless.
Read more about ZCL's service for the homeless here