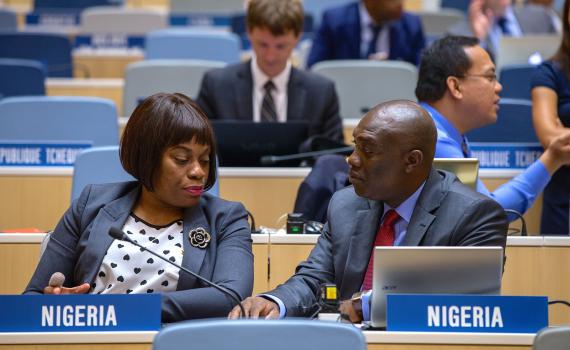 Once again, the European Union (EU) has blocked progress at the World Intellectual Property Organization's (WIPO) Standing Committee on Copyright & Related Rights (SCCR) that met in Geneva from 29 June-3 July 2015. And this time, the EU is more isolated.
The Committee is discussing copyright laws that would aid libraries and archives in fulfilling their missions in a global, digital environment. EIFL (Electronic Information for Libraries) and representatives of international library and archive organizations, observed the European Union refuse to engage in meaningful discussions that would enable an effective global information infrastructure for access to knowledge.
Delegations from every other region around the world, outside of Europe, demonstrated their willingness to participate in discussion on concrete proposals from member states that support libraries and archives.
Canada, Australia, Japan, the US and Switzerland from the group of industrialized countries (known as 'Group B') that includes some EU member states, also expressed their individual support for moving towards discussion of library and archive issues.
EU REJECTS AFRICAN GROUP COMPROMISE RECOMMENDATION
At the end of the week however, there was no agreement on the Chair's summary, nor on recommendations on future work on libraries and archives to be delivered to the WIPO General Assemblies in October 2015. A compromise recommendation brokered by the African Group "to focus work towards an effective solution on issues that affect libraries and archives" was also rejected by the EU, in a hardening of its position from previous SCCR sessions.
In a joint statement issued by international library and archive organizations, Jukka Relander, President of the European Bureau of Library, Information and Documentation Associations (EBLIDA), expressed his disappointment: "The EU is introducing copyright reforms in 2015 as part of the Digital Single Market priority. They have recognized that the opportunities of the digital world must be addressed to advance European countries. At WIPO, they have shown that they plan to prevent international activity that promotes the same objective."
EU POSITION 'PREVENTS PROGRESS TOWARDS DIGITAL ACCESS'
Rima Kupryte, Director of EIFL added: "The EU's position at SCCR is preventing progress towards digital access by Europeans to materials held in libraries in other countries, and by people in other countries from accessing library collections in Europe. This impedes global research and perpetuates a burdensome environment that prevents users worldwide from taking advantage of digital opportunities."
World class research requires an information infrastructure that supports easy access to the range of material routinely requested by researchers and scholars including journal articles of all subject and vintage, book chapters, conference proceedings and reports.
Libraries and archives: information without borders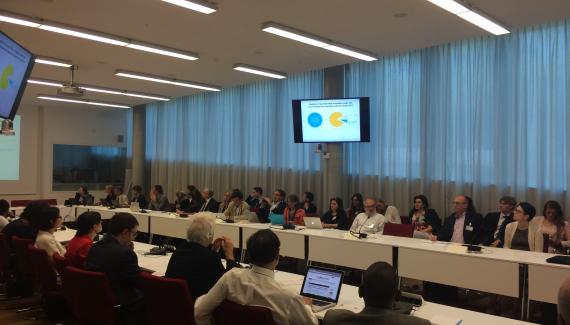 At a lunchtime event, 'Libraries and Archives: Information without Borders' organized by the International Federation of Library Associations and Institutions  (IFLA) for member state delegates and others attending SCCR, EIFL presented compelling evidence demonstrating why an international copyright exception is necessary to meet the specific information needs of individual researchers, students and scholars (through the library service known as document delivery).
Yet according to the WIPO Study on Copyright Limitations and Exceptions for Libraries and Archives, just 11% of countries have an exception for document supply in their national law, and almost no countries have addressed the issue of cross-border transfer of content.
As Professor Crews, the author of the WIPO study has noted, WIPO should take the lead on the issue of copyright limitations and exceptions for libraries and archives before the debate and the solution are left to others.
Limitations and exceptions for libraries and archives have been on the agenda of SCCR since 2009. Member states will consider the issue again at the WIPO General Assemblies from 5-14 October 2015, and at the next session of SCCR from 7-11 December 2015. Library and archive organizations will continue to seek progress towards an international instrument on copyright exceptions and limitations for libraries and archives.
Read more -