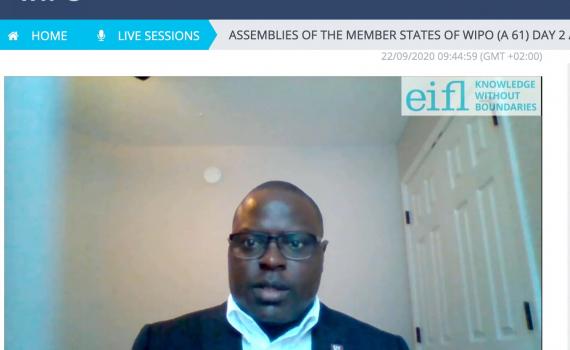 Posted: September 24, 2020
EIFL took part in the annual WIPO Assemblies from 21-25 September 2020, delivering pre-recorded video statements on two topics important to libraries: the Marrakesh Treaty for persons with print disabilities and copyright limitations and exceptions for libraries.
The WIPO Assemblies, that usually take place over 10 days in Geneva, are busy, colourful occasions as the world's top copyright officials and their political masters, NGOs and industry, come together to take stock of the progress of WIPO's work and to discuss future policy directions for the organization. This year however, the Assemblies were shortened to five-days and moved online due to the coronavirus.
Read our blog, 'A most unusual WIPO Assemblies 2020', to find out what happened at the Assemblies.