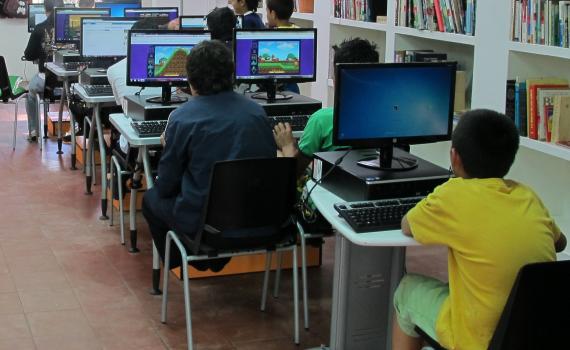 EIFL-PLIP grantee Public Library Laboratorio del Espiritu has won a major award for outstanding contribution to cultural and educational work with farmers and villagers living in the municipality of El Retiro.
The highly-prized Germán Saldarriaga Valley Award, including a grant of US$64,000, was given by the Civic Development Corporation and the Rotary Club of Medellin. Public Library Laboratorio del Espiritu was one of 50 contestants.
"The award is a very special recognition for our work, and the support of institutions like EIFL. It will strengthen our work with rural education," said Mr Fernando Hoyos, who works with the library's ICT for Rural Development Service.
The Civic Development Corporation commended the library for the innovative way in which it works, for creating opportunities for all population groups and for advancing 'the creation of a new form of rural-cultural education in the country'. It also praised the library for positive contribution to wellbeing of the community.
The library's ICT for Rural Development service, which is funded by EIFL-PLIP, increases flows of valuable agricultural information to fruit, vegetable and livestock farmers in six villages around El Retiro in Colombia's Antioquia district.
Read more about Public Library Laboratorio del Espiritu's work with farmers…