Kitwe, Zambia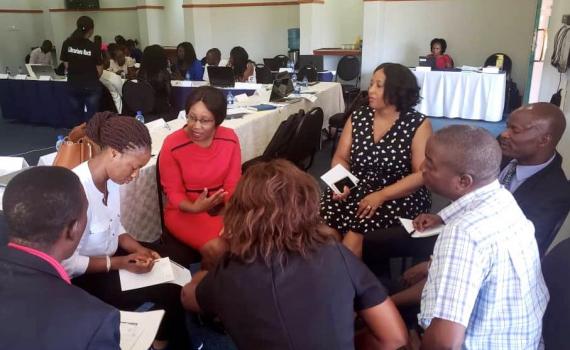 Fifty Zambian librarians representing public, special, school and academic libraries in northern Zambia have been invited to attend a one-day workshop on project management in libraries, and communications and advocacy.
Training is being conducted by five Zambian public library trainers: Kalaba Mweni from Mansa Provincial Library; Constance Chilipa from Solwezi Provincial Library; Thomas Mubanga from Kasama Provincial Library; Dominic Chitondo from Kitwe City Council Public Library, and Pezo Kajimalwendo from Ndola City Council Public Library. 
The workshop is part of a national initiative implemented by EIFL in partnership with the Library and Information Association of Zambia (LIAZ). The initiative aims to build digital technology and professional skills of public librarians in Zambia, to enable them to initiate new public library services that use technology to meet community needs. The five trainers learnt their training skills through the initiative.