Event Date
: 22 Sep 2020 - 24 Sep 2020
Online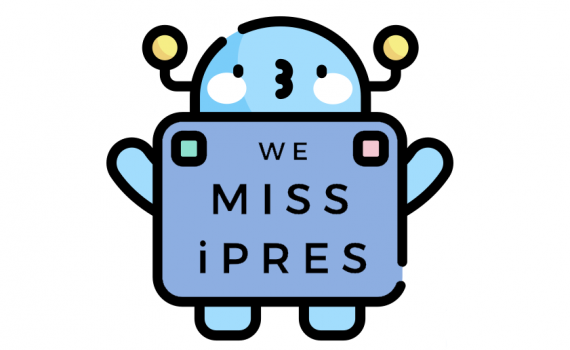 #WeMissiPRES is a celebration to bring the global digital preservation community together until in-person meetings can happen again. The programme includes talks and presentations, and is a chance to share and celebrate the achievements of the digital preservation community in what has been an unusual year.
There will be three half-days (on 22, 23 and 24 September) of online conversation and debate using Zoom. The timings of each half-day have been optimized for different time-zones around the world. The event will take place in English.
EIFL will participate on Day 2: Wednesday 23 September, Session 2, Stream 3: Best of digital preservation in 2020. Iryna Kuchma, Manager of the EIFL Open Access Programme, joins other members of the Research Data Alliance (RDA) Working Group, Minglu Wang, Claudia Engelhardt, Katherine McNeill, Claudia Bauzer Medeiros, Ingvill C. Mochmann, Amy Pienta and Brian Pickering, in a presentation titled Social Sciences Preservation Recommendations for Social Science Data in the RDA COVID-19 Working Group Output. Read more about the RDA COVID-19 Guidelines and Recommendations and how EIFL contributed. 
Registration is open to all, free of charge. Places are plentiful but limited, so early registration is essential. See the #WeMissiPRES programme in full and register now.