Event Date
: 12 Sep 2022 - 17 Sep 2022
Maribor, Slovenia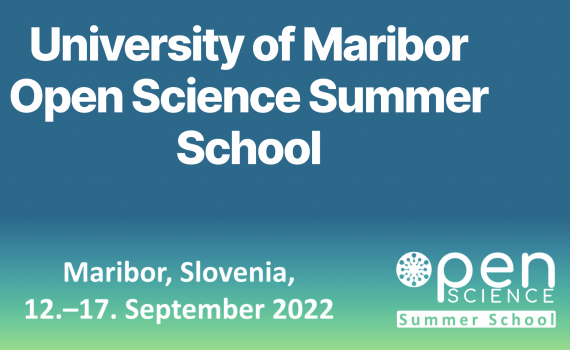 The University of Maribor Summer School offers PhD students and early career researchers the opportunity to learn and develop skills in the fields of research data management, open access to research results, the use of open research infrastructure, supercomputing resources and the European Open Science Cloud. 
Iryna Kuchma, EIFL Open Access Programme Manager, will give an introductory talk, titled 'Open science: are we open?' that will help participants to understand what open science is, why it is something they should care about, what research funders expect, and how practicing open science can benefit their career progression.
Applications for the University of Maribor Open Science Summer School are open until 15 July 2022.  Find out more and apply here.