Event Date
: 30 Mar 2015 - 31 Mar 2015
Kampala, Uganda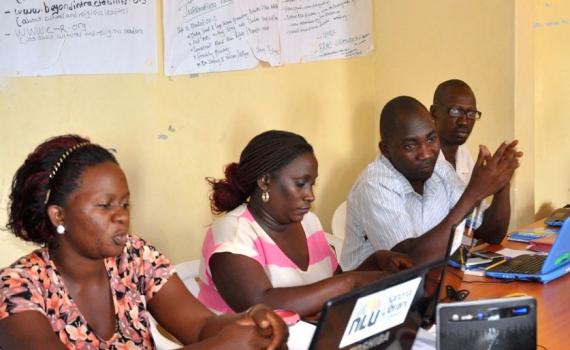 Librarians from 22 public and community libraries from across Uganda are to attend training organized by the EIFL Public Library Innovation Programme (EIFL-PLIP) and local partners, Maendeleo Foundation and National Library of Uganda, in Kampala.
The training is the fourth module of a major national capacity building programme for public librarians initiated in Uganda by EIFL-PLIP and the local partners in November 2014. The programme builds librarians' information and communication technology (ICT) and online research skills, and their project development and management skills to enable them to offer innovative services that use ICT to meet community needs. It includes over 50% of all public libraries in Uganda, and three community libraries.
The fourth module focuses on communications, advocacy and awareness raising. It will be led by international trainer, Kaspars Ruklis, and takes place in the Virtual University of Uganda in Kampala, Uganda's capital city.
Read more about EIFL's capacity building programme for public librarians in African countries.