Event Date
: 02 Feb 2015 - 06 Feb 2015
Mukono, Uganda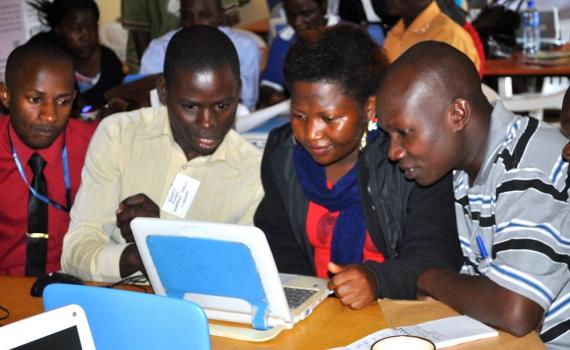 Over 20 public librarians will take part in five days of training organised by the EIFL Public Library Innovation Programme (EIFL-PLIP) in partnership with Maendeleo Foundation/Uganda and National Library of Uganda.
The training comprises the second and third modules of a major national capacity building programme involving 24 librarians from 23 public and community libraries from all of Uganda's four regions.
The librarians will learn advanced online research skills, and project development and management skills to enable them to develop new and innovative library services that use information and communication technology (ICT) to meet community needs.
The first module of the training, which focused on technology and technology training skills, took place in November 2014. The fourth and final module, which will build the librarians' communication and advocacy capacity, will take place in March 2015.
The venue is Maendeleo Foundation's Advanced Training Centre in Mukono, a town about 23 kilometres to the east of Kampala, Uganda's capital city.
EIFL has initiated similar major national training programmes for public librarians in Kenya and Ghana.