Event Date
: 18 Apr 2018 - 19 Apr 2018
Mokono, Uganda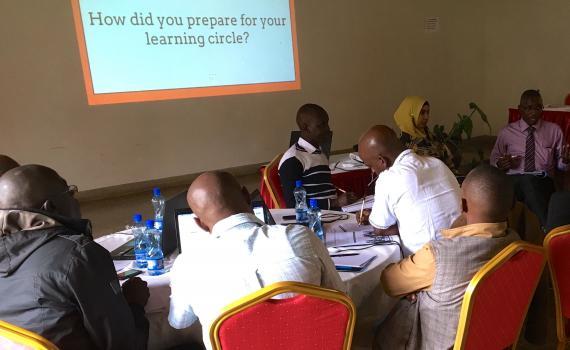 Twenty-five librarians from 15 Ugandan public and community libraries will attend training that will build their skills to facilitate Learning Circles in their libraries. Learning Circles are lightly-facilitated study groups for people who want to take free online courses together and who want to meet other learners in person.
The Learning Circles model was developed by Peer to Peer University (P2PU) in the USA. EIFL and P2PU successfully tested the model in public libraries in Kenya in 2017. This year, EIFL and P2PU will be supporting creation of Learning Circles for online learners in Uganda and Zambia.
Training in Uganda will be delivered by P2PU and Kenya National Library Service trainers.