Event Date
: 01 Mar 2017 - 03 Mar 2017
Kampala, Uganda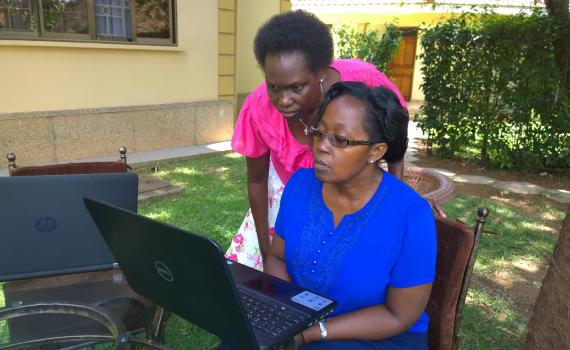 Consortium of Uganda University Libraries, EIFL's partner consortium in Uganda, will host a capacity building workshop for open access (OA) repository managers. The workshop is titled  'Understanding and improving the performance of institutional repositories', and takes place in the Makerere University Business School Library, in Nakawa, Kampala.
Facilitated by David Bukenya (Librarian at Uganda Christian University and EIFL Country Coordinator in Uganda) and Felix Rop (Senior Information and Communications Technology Technologist at University of Nairobi Library), the workshop will cover the following topics:
Technical basics of DSpace - structure, customisations, persistent identifiers / configuring the handle server, and OAI‐PMH metadata harvesting;
DSpace operations: community structures and how to create communities and collections in the repository, user creation and management / e-people and assigning repository roles and authorisations, metadata registration and input forms, workflows, etc;
Improving repository discoverability and usage: DSpace statistics, Google analytics (Google & Google Scholar) and registration with repository registries such as OpenDOAR, etc;
Disaster recovery, repository backup and restore procedures;
Dealing with legal issues when uploading content to a repository: intellectual property, licensing, etc.
The workshop is a part of a two-year project titled 'OA policy development in Kenya, Tanzania and Uganda to make more digital content available'. The project is funded by Spider, the Swedish Programme for ICT in Developing Regions, located at DSV, Department of Computer and System Sciences, which is part of Stockholm University.
For further information about the workshop, contact David Bukenya, EIFL's Country Coordinator in Uganda, dbukenya@ucu.ac.ug.