Event Date
: 10 May 2021 - 12 May 2021
Online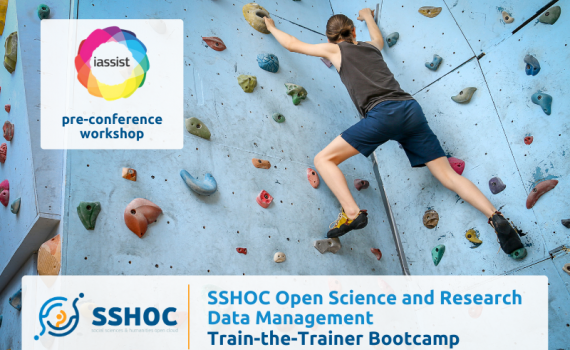 EIFL will present at the Social Sciences & Humanities Open Cloud (SSHOC) Open Science (OS) and Research Data Management (RDM) Train-the-Trainer Bootcamp, organized by IASSIST (International Association for Social Science Information Service and Technology) as a pre-conference workshop.
The bootcamp aims to aid trainers in finding resources and tools they can re-use in their training activities. It is free of charge and will consist of two sessions, each two hours long, over two days, as follows: 
10 May: RDM tools that could be used as hands-on-exercises in training activities. Iryna Kuchma, Manager of the EIFL Open Access Programme, will speak at a session on didactics, providing tips for training development. 
12 May: Training development. Participants will examine different training methods, exchange experiences, and discuss how to make training interactive and prepare hands-on-exercises. The Social Sciences and Humanities Training Toolkit, developed by SSHOC will also be presented.
Between sessions, participants will work on assignments. 
More information about the bootcamp, which precedes the IASSIST 2021 Global Virtual Conference scheduled for 18-20 May 2021.