Event Date
: 24 Oct 2022 - 30 Oct 2022
Global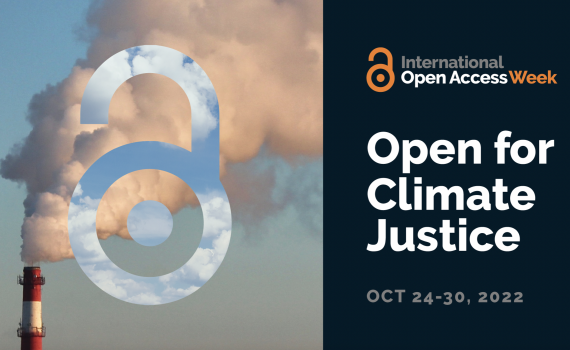 International Open Access Week 2022 (OA Week 2022) takes place from 24 - 30 October, and EIFL will be celebrating with libraries and researchers in our partner countries.
The theme this year is 'Open For Climate Justice'. The theme seeks to encourage connection and collaboration among the climate movement and the international open community.
OA Week is an annual, global event established by SPARC to raise awareness about open access and to call for open access to be the norm in scholarship and research. Iryna Kuchma, EIFL Open access Programme Manager, is a member of the Open Access Week Advisory Committee.