Event Date
: 25 Jul 2017 - 26 Jul 2017
Nairobi, Kenya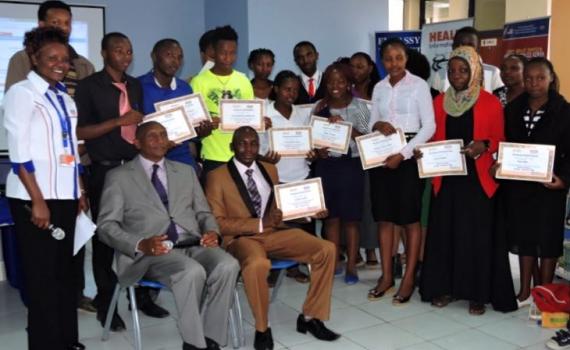 Thirty-one Librarians from 15 public libraries in Kenya will attend a workshop to reflect on outcomes of the pilot phase of the Learning Circles project and to expand the project to libraries across Kenya by introducing new librarians to Learning Circles.
During the pilot phase, Learning Circles were successfully tested in two public libraries in the Kenya National Library Service (KNLS) network. Learning Circles are lightly-facilitated study groups for people who want to take free online courses together and who want to meet other learners in person. The model was developed and tested in the USA by the non-governmental agency, Peer to Peer University (P2PU), and Chicago Public Library in 2015.
Partners in the pilot phase were EIFL, KNLS and P2PU. Janet Sawaya, EIFL Public Library Innovation Programme Advisor for Initiatives in Africa, will attend the the workshop.
Find out more about the Learning Circles pilot project during which over 60 learners successfully completed online courses in two public libraries.