Event Date
: 25 Feb 2020 - 29 Feb 2020
Nashville, United States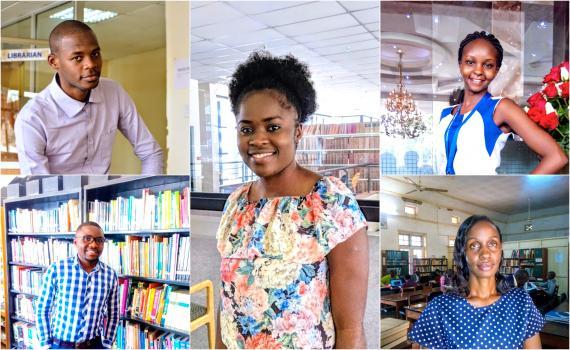 Five public librarians from four countries in Africa will travel to the USA where they will take part in the Public Library Association (PLA) 2020 Conference in Nashville, Tennessee, as part of the Initiative for Young African Library Innovators 2020 (IYALI 2020). 
IYALI, an initiative of the EIFL Public Library Innovation Programme (EIFL-PLIP), aims to expose emerging public library innovators in Africa to experiences and ideas from other countries. IYALI 2020 is a partnership between EIFL and the PLA, which is a division of the American Library Association (ALA).
The IYALI 2020 programme is as follows:
25 - 26 February: The IYALI group will meet other African librarians, who are graduates of the African Library and Information Associations and Institutions (AfLIA) Leadership Academy; visit public libraries in Nashville, and take part in PLA pre-conference events. 
27 - 29 February: The IYALI group will participate in the PLA conference, giving presentations and joining discussions.
Offered biennially, the PLA Conference is the premier event for public library professionals in the USA, drawing thousands of librarians, library support staff, and other library stakeholders from across the USA and around the world. 
Find out more about IYALI 2020 and the librarians who are participating in the initiative.