Online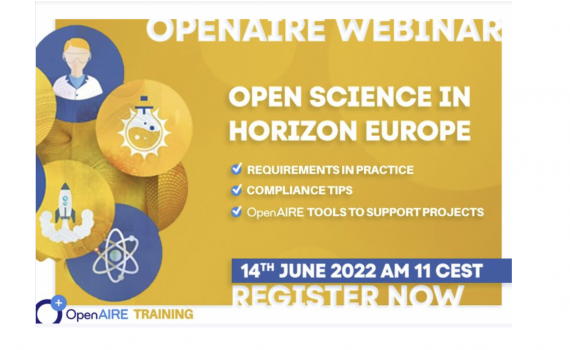 Iryna Kuchma, EIFL Open Access Programme Manager will be among the facilitators at this webinar on the open science policies and requirements of the Horizon Europe (HE) funding programme. The webinar will be followed by a preview of the main tools and services offered by OpenAIRE to help project coordinators and research support staff to comply with HE requirements.
Date and time: 14 June 2022, 11:00 CEST 
Registration: You can register here 
The webinar is aimed at project coordinators, researchers, research managers, librarians and data stewards, and will cover - 
Mandatory and recommended open science requirements in HE.
Compliance with the HE open access to publications mandate.
Managing and sharing research data in HE projects.
Delivering Data Management Plans and reporting publications and datasets in HE.
OpenAIRE tools and services to support HE projects.