Event Date
: 13 Aug 2016 - 19 Aug 2016
Columbus, United States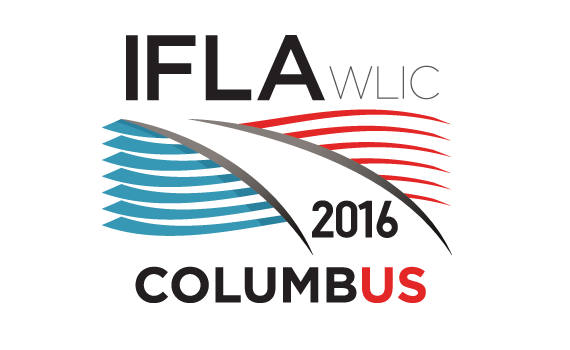 The EIFL Public Library Innovation Programme (EIFL-PLIP) and a past EIFL-PLIP grantee will be presenting at IFLA WLIC 2016 (the International Federation of Library Associations and Institutions World Library and Information Congress 2016). EIFL will also present EIFL Public Library Innovation Award trophies and certificates to four winning libraries.
EIFL's support for copyright reform in Myanmar will feature in a session of the Copyright and Other Legal Matters (CLM) committee, and the new EIFL Core Library Exceptions Checklist is a resource for copyright-related discussions at special sessions for national library associations.
The congress theme this year is 'Connections. Collaboration. Community'. Some 4,000 delegates from across the world are expected to attend the congress.
PAPERS AND PRESENTATIONS
Sunday, 14 August
Session 078 - Copyright Matters! Libraries and National Copyright Reform Initiatives
Daw Mya Oo, Director National Library of Myanmar, will present a paper titled, 'Copyright reform in Myanmar'. The paper presents the current copyright context, the proposed copyright law, key EIFL recommendations on the draft law, and challenges for the future.
Session 081 - Library Services taking action for the UN 2030 Agenda
Sanja Bunić, project manager at Zagreb City Libraries in Croatia, will present a paper titled, 'On the front line: Libraries contribution to a sustainable future supporting people experiencing homelessness'. The paper is based on the library's computer, internet and job-seeking training programme for the homeless, which was initiated with support from EIFL-PLIP.
Tuesday, 16 August
Session 147 - Guidelines for Library Service to People Experiencing Homelessness: Overview and Examples - Library Services to People with Special Needs
Sanja Bunić will screen a video on the library's service for the homeless. The video is titled 'What do users say about library services for people experiencing homelessness?'
Wednesday, 17 August
Session 191 - Public access in libraries
As co-founder of the Dynamic Coalition on Public Access in Libraries (Internet Governance Forum), EIFL will contribute to this session, which which addresses the critical role of libraries in increasing public access to the internet and ensuring that people everywhere have access to information and the skills to use it.
The session provides an overview of regional and global Internet Governance Forums, and introduces Global Connect, an initiative launched by the US State Department in September 2015. Global Connect aims to bring 1.5 billion people online by 2020.
EIFL PUBLIC LIBRARY INNOVATION AWARDS
Tuesday, 16 August
Session 140 - Award presentations
Four EIFL Public Library Innovation Award winners will receive their trophies and certificates at a special awards ceremony to be held in the Expo Pavilion / Tech Lab, between 12.45 and 13.45.
The four winners are -
EIFL POSTER PRESENTATION
Monday 15 and Tuesday 16 August
EIFL will present a poster to showcase the work of innovative public libraries supported by EIFL-PLIP in contributing to Goal 4 of the United Nations 2030 Agenda for Sustainable Development. Goal 4 focuses on education, aiming to ensure there is inclusive and quality education for all, and to promote lifelong learning
In addition to two formal poster presentation sessions on 15 and 16 August, from 12:00 to 14:00, posters will be available for viewing in the Poster Area of the Exhibition Hall throughout the conference.
FIND OUT MORE
View the full IFLA programme here.