Event Date
: 11 Nov 2019 - 13 Nov 2019
Windhoek, Namibia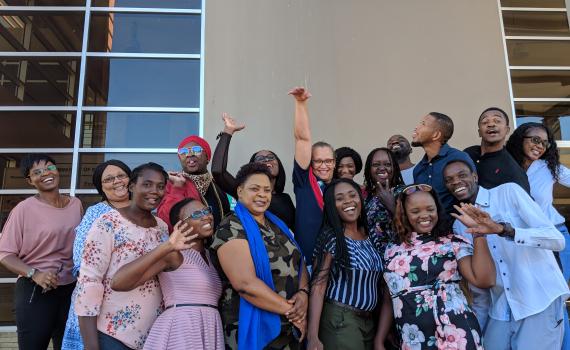 Seventeen trainers from public libraries in Namibia will attend an EIFL workshop on how to develop ICT skills training programmes for different kinds of learners in the community.
The 17 trainees were selected by Namibia Library and Archives Service (NLAS) to become trainers within the NLAS network of 65 public libraries. They will pass on their learning and skills to other librarians in the NLAS network. 
The trainees will learn different approaches to teaching ICT skills and how to adapt training to meet the needs of diverse learner groups, for example, first-time computer users, various age groups or people with specific skills needs. They will also learn how to train users of different kinds of technology, like desktop computers, smart phones, tablets and other mobile devices. 
The trainers are both from South Africa: Jeff Nyoka, Manager of E-learning at City of Johannesburg Library Services, and Christelle Lubbe, Head of Professional Services and Programmes for the Library and Information Services Department of the City of Cape Town. 
The workshop is part of a major initiative being implemented by EIFL and NLAS to strengthen continued professional development of public librarians in Namibia.