Event Date
: 19 Apr 2021 - 20 Apr 2021
Online, Romania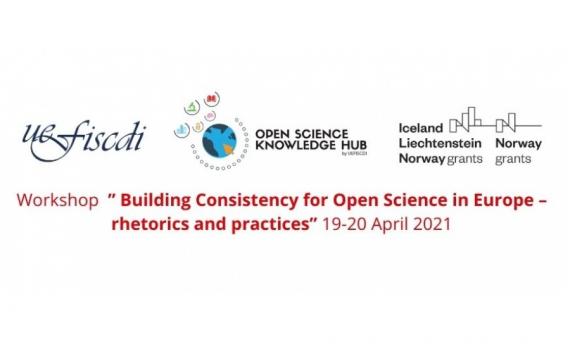 UEFISCDI, host of the Romanian Open Science Knowledge Hub and the Romanian Programme Operator for the Research Programme under EEA and Norway Grants, with the support of Scientific Knowledge Services, will host the online international workshop 'Building Consistency for Open Science in Europe – rhetorics and practices' on 19-20 April. 
The workshop will tackle the challenges associated with making open science a reality: how research is undertaken, how the outputs are stored and disseminated, how researchers collaborate, how success is measured and how researchers are rewarded for Open Science approaches. A special focus will be given to the challenges and practices of embedding open access to the research results as it is mandated by the EEA and Norway Financial Mechanism.
Iryna Kuchma, Manager of EIFL's Open Access Programme, will talk about designing open science policies and strategies that address local needs and are at the same time aligned with broader regional and European priorities. Building on the open science policy work in Eastern European countries, she will focus on finding the right balance between institutional, national and regional priorities and identifying working solutions for open science policy development and implementation.
This event is organized to host discussion on the following topics: 
Open Science at a Glance: its current state at various European countries
Current practices for making Open Access effective strategies
Open Science, Research Assessment and Career Development
Supporting Open Science: the role of academic institutions and the role of other research organizations
How do we differentiate regionally and nationally?
What Open Science means for public-private partnerships?
How Open Science and Competitiveness go together?
Citizen Science – an essential part of Open Science in Europe
The conference is targeting researchers, funders, research administrators, knowledge transfer officers and research libraries, other professionals are welcome as well.