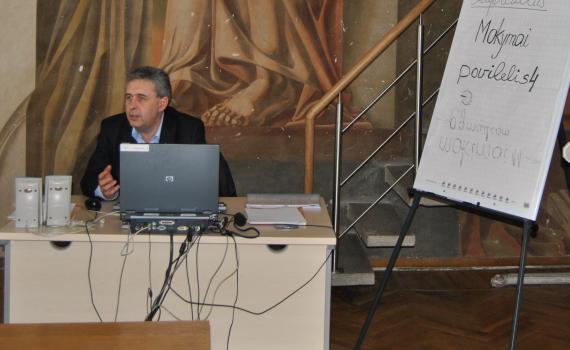 Community need
Šiauliai County 'Povilas Visinkis' Public Library's 'Open Government in the Library' service is building respect and encouraging direct communication between local government officials and citizens.
The service was initiated after two key pieces of research. In 2011/12, the library surveyed library users about their information and communication technology (ICT) needs. The majority of respondents expressed a desire to learn to use e-government services. Many also said they were reluctant to deal directly with government officials, because of long queues and – when they reached the official behind the desk – impatient responses. A second survey, by the non-governmental organization Transparency International (2011), found that only 29% of Lithuanians had addressed the authorities directly with a specific question, and only about half had received positive responses.
the innovative service
The library overcomes these challenges by providing ICT training, e-government skills and opportunities to meet local officials. Each course lasts a week, and every day a representative of a different government department is invited to introduce a particular government website and e-government service.
"Such direct communication with the people is of great benefit to us," Artūras Šliavas, a representative of Šiauliai County Police, told the library.
'Public servants are becoming more responsible'
In just four months (2012/13), the service trained 50 citizens. "Benefits go beyond teaching people how to use computers and e-government services.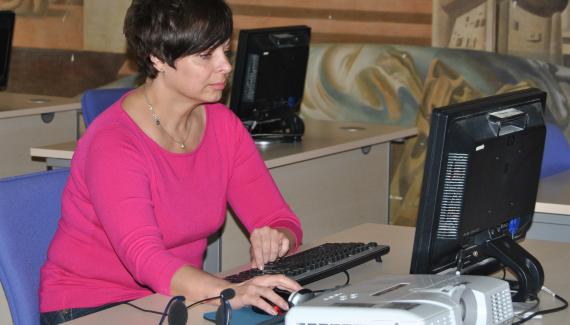 Because talking and listening takes place, public servants are becoming more responsible for their decisions and actions, and our project is improving public service delivery," said Ms Ruta Zirgulyte, head of the library.
Trainees are learning how to apply for identity documents, to register with the labour exchange and apply for jobs, to submit their taxes online and to report crime online. They are encouraged to give feedback to government representatives, to share information about local problems, to discuss solutions and to offer suggestions and ideas for improving e-government.
"Now I feel confident when addressing the authorities. I realized that the people working there really want to help," said one trainee, Angele, who found a job after a training session with an official of the Labour Exchange
The library's partners include the State Tax Inspectorate, the State Social Insurance Fund, the Labour Exchange and Šiauliai County Police – but news about the success of the service has spread, and other government departments are signing up, said Ms Zirgulyte.
more library services contributing to digital inclusion
Read about more innovative public library services that contribute to digital inclusion in the community. PLIP-DIGITAL-INCLUSION