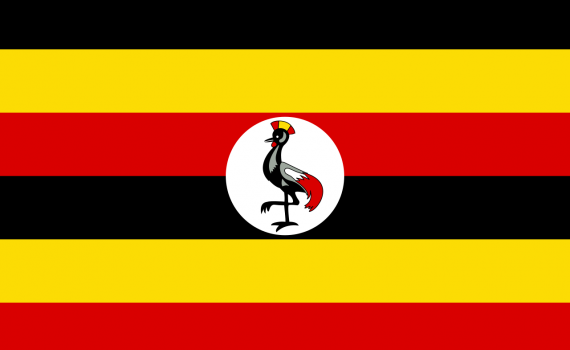 In 2012 interest in open access in Uganda was growing. Three universities had established institutional open access repositories (Makerere University, Aga Khan University and Uganda Martyrs University) and seven journals were being published in open access. However, no institutions had open access policies. 
EIFL's support started with a small grant in 2012 awarded to the Consortium of Uganda University Libraries (CUUL), our partner library consortium, to raise awareness about open access at CUUL member institutions, and stimulate development of repositories. An advocacy campaign targeted institutional and government policy-makers.
Between 2013 and 2021, EIFL received funding from SPIDER (the Swedish Programme for ICT in Developing Regions DSV, Department of Computer and System Sciences, Stockholm University) to work with CUUL to expand open science in Uganda.
In 2022 EIFL and CUUL took forward this work, collaborating on the 'Uganda Open Science Roadmap', focusing on open science policy formulation and Research Data Management. 
TIMELINE
2011 - Ongoing
MAIN ACTIVITIES
Raising awareness about open access and open science at Ugandan universities and research institutions, through workshops and campaigns.
Organizing open access and open science advocacy meetings with leadership and management of universities and research institutions, and government officials.
Setting up open access and open science policy development task forces; supporting the drafting and adoption of policies.
Building technical capacity to develop and launch open access repositories and open access journals.
Auditing and improving open science infrastructure.
Collaboration with the Uganda National Council of Science and Technology (UNCST) on the development of a national open science policy.
MAIN ACHIEVEMENTS
Built understanding of open access and open science of faculty, librarians, research administrators, researchers and students.
Increased number of institutional open access policies
Five universities adopted open access policies: Uganda Christian University, Kampala International University, Islamic University of Uganda, Bishop Stuart University and Uganda Martyrs University. 
Increased availability and visibility of Ugandan research output
15 open access repositories were established: See the list of repositories.
Open access journals published by eight universities: Gulu University, Islamic University in Uganda, Kampala International University,  Makerere University, Makerere University Business School, Uganda Christian University, Uganda Management Institute and Uganda Martyrs University
Built institutional capacity to manage and maintain open access repositories and journals
Increased knowledge and technical capacity of librarians and IT officers in areas including DSpace repository set-up and enhancements, policy administration, metadata standards and managing journal submissions workflows.
Strengthened relationships between IT personnel and library teams.
Improved existing repositories to increase visibility and discoverability of content, enhance user experiences, and ensure that back-up procedures and disaster recovery plans are in place. 

Repositories enabled persistent identifiers, which play a key role in discoverability, accessibility and reproducibility of research. 
They enabled OAI-PMH, which allows communication between servers globally and interoperability with other repositories to exchange metadata of content. 
Repositories registered with the Directory of Open Access Repositories (OpenDOAR). 
Adapted interfaces to improve the user experience on mobile devices such as smartphones and tablets.
Built a base for ongoing technical support: CUUL is providing open access repository services that offer on-demand support for repository managers and administrators at CUUL member libraries.
FIND OUT MORE
Read our case study, 'Opening Up East African Research to the World. Seven years of EIFL's work in Kenya, Tanzania and Uganda' (based on a feature article published in EIFL's 2017 Annual Report).