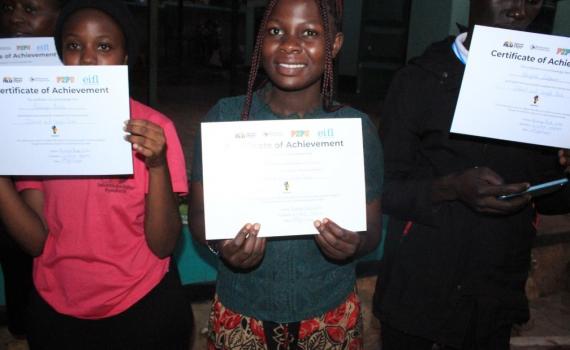 Posted: November 22, 2022
Tuesday, 29 November, is Giving Tuesday 2022. We'll be campaigning to raise funds for our ICT skills training project which works with local libraries to narrow the digital divide in Uganda, a country where over half the population are not using the internet. 
Our target is US$1,800 - and we have just 24 hours to reach it, through the online fundraising platform, GlobalGiving.
Since early 2021, 20 local libraries in Uganda have trained 6,000 people - mainly women and unemployed youth - to use the computers and the internet. With the help of librarians, 900 people have found and completed useful online courses. 
The training is changing lives. It has inspired single mothers, street vendors, out-of-school youth, teachers, health workers, businesswomen and others to broaden their knowledge, develop new skills and increase their earnings. We have many stories to tell
Essential, life-changing skills
Anna, a single mother, was selling bananas to support her three children, and dreamed of expanding her business. At Mummy Foundation Community Library in Kampala Anna learnt mobile literacy skills. She is now recording income and expenses on her smartphone and reaching out to new customers via WhatsApp and Facebook.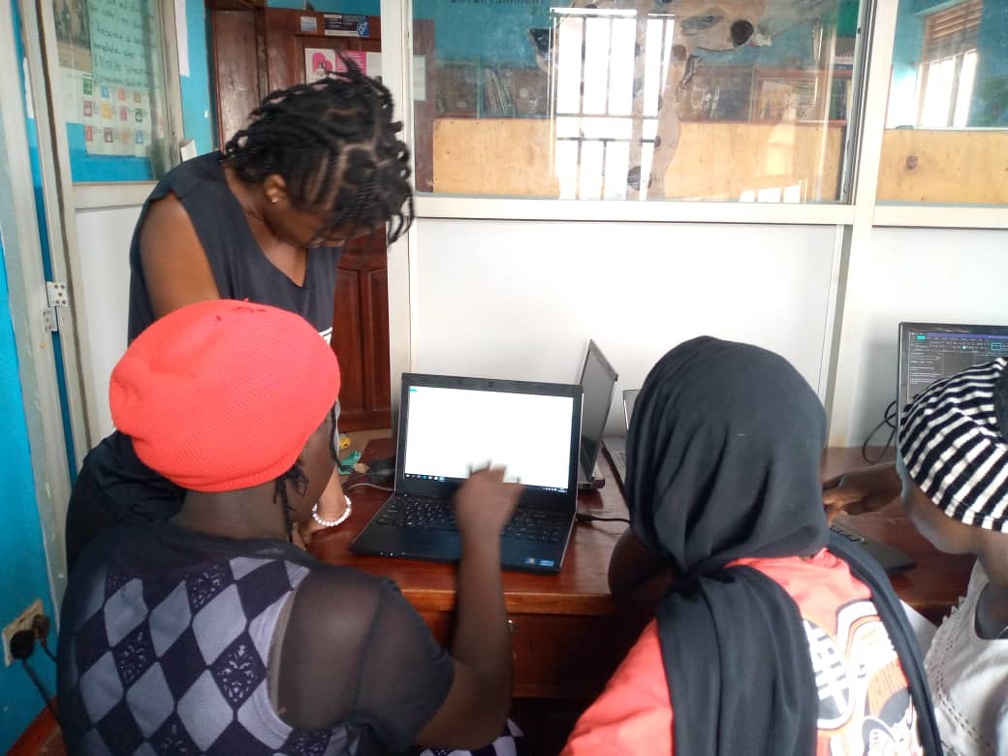 Abdul, an early school leaver, learnt digital skills and mobile literacy at Bugiri Public Library. "This training has been very instrumental to my life. We learnt MS Word, Excel, PowerPoint, email, and also, computer maintenance and repair in an online course. I further focused on mobile phone repair and I have opened a phone service shop. I started this business with almost nothing but I am now progressing very well," he said. 
"I took part in a women's group that the library has been training on mobile literacy. After the training I was able to use my smartphone to create a WhatsApp group which has more than 10 women, and we use it to discuss and plan community initiatives aimed at empowerment of local women," said Edith, a trainee of Uganda Development Services Community Library in Kamuli town. 
Your donations will provide 11 libraries with pocket routers and monthly internet data packages to sustain ICT training until the end of March 2023. Help us to reach our target of US$1,500 by joining our Giving Tuesday 2022 fundraising campaign. 
Make your donation grow - GlobalGiving is offering an exciting Giving Tuesday incentive fund, in which funds received between 00:00:00 EST (Eastern Standard Time) and 23:59:59 EST on 29 November will receive an additional donation from GlobalGiving.
Giving Tuesday was created in 2012 as a day to encourage people to donate to good causes. Over the last decade, this idea has grown into a global movement that inspires millions of people to give, collaborate, and celebrate generosity.