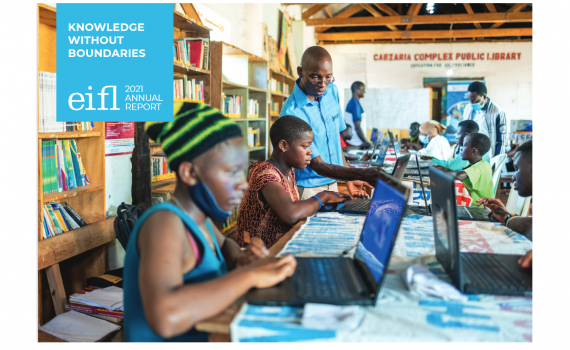 We are pleased to announce the publication of our 2021 Annual Report, in which we share our achievements and tell the stories of some of the people who have benefited from our work. 
We include a special feature to mark the 10th anniversary of the EIFL Public Library Innovation Award, which recognizes innovative uses of digital technology in services that improve people's lives. Since 2011, we have presented the award 53 times, and to celebrate the anniversary we tell the stories and describe the impact of a selection of the winners. 
Thank you to the many people, past and present, who have helped to build and shape the organization over the years.
READ NOW