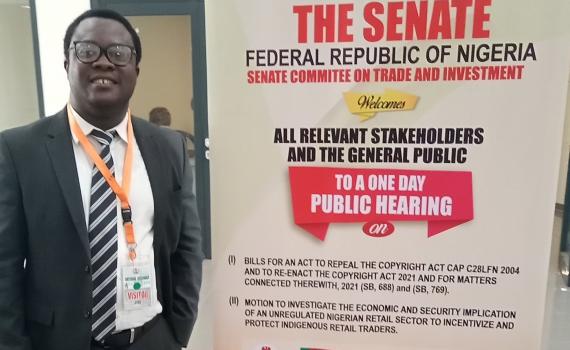 On 12th October 2021, EIFL's comments on Nigeria's Copyright Bill 2021 (Executive Bill) were presented at a public hearing organized by the Nigerian Senate on two copyright amendment Bills tabled before it. Desmond Oriakhogba, Barrister and Solicitor of the Supreme Court of Nigeria, and Lecturer, Law Faculty, University of Benin, presented EIFL's comments, as well as comments by the Programme on Information Justice and Intellectual Property (PIJIP). Afterwards, Desmond Oriakhogba blogged about the hearing, how it went and the next steps in the legal reform process.
Blog title: Nigeria quietly, but surely, embracing balance, openness and flexibility in her copyright regime?
Publication/media outlet:  The IPKat
Date published: October 2021
EIFL project/programme: EIFL Copyright and Libraries Programme 
Language of item: English
Read now: Read the blog as published by IPKat or download a PDF version.