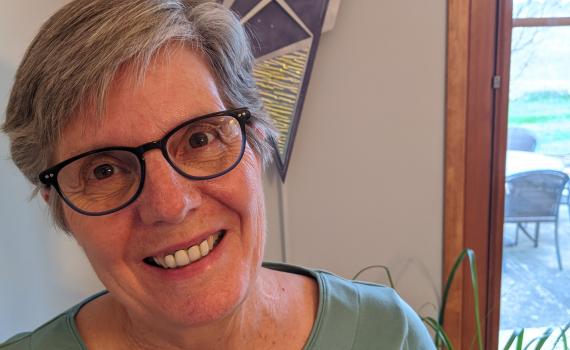 Public Library Innovation Programme Capacity Building Manager
Susan Schnuer's responsibilities include working with library authorities in Africa to institutionalize continuous professional development for public librarians. Since joining EIFL in 2018, Susan has worked with library authorities in Kenya, Namibia and Zambia, contributing to development of systems for ongoing professional development and training teams of public library trainers who are now providing training in their countries.
Before joining EIFL in 2018, she was the Associate Director at the Mortenson Center for International Library Programs, located at the University of Illinois. For more than 25 years Susan created and implemented high-quality professional development programmes for librarians world-wide. Susan received multiple grants that allowed her to focus on specific regional library needs. Working with local partners, she implemented successful and sustainable library projects in countries such as Costa Rica, Ghana, Haiti, Nigeria, Tanzania, and Uganda.
With a grant from the Bill & Melinda Gates Foundation for the project 'Strengthening Innovative Library Leaders' (SILL), Susan developed library leadership materials for public libraries. SILL is a freely-available training programme designed to build leadership and innovation skills for anyone who works in a public library. The training materials were co-developed with librarians from Armenia, Bhutan, Haiti, India, Myanmar, Namibia, and Nepal.
Susan has received numerous awards including the IFLA Scroll of Appreciation and the John Ames Humphry/OCLC Forest Press Award for International Librarianship.
Susan has a Bachelor's degree from Tufts University, an education postgraduate degree from Boston University, and a library postgraduate degree from the University of Illinois, USA.
Languages: English, French, Spanish
More about the EIFL public library capacity building programme