Event Date
: 12 Jun 2019 - 13 Jun 2019
Nairobi, Kenya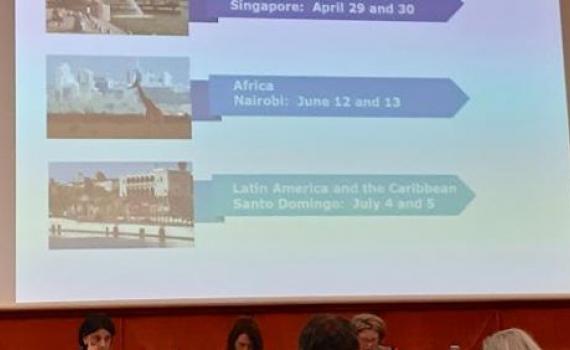 A delegation from EIFL will participate in the WIPO (World Intellectual Property Organization) Regional Seminar for the African region on libraries, archives, museums, and educational and research institutions.
Representatives of copyright offices from 55 WIPO member states in Africa will attend the seminar, as well as delegates from inter-governmental and non-government organizations. Teresa Hackett, EIFL Copyright and Libraries Programme Manager, will be joined at the seminar by EIFL Copyright Coordinators from Africa
The seminar is part of a series of three regional events that are a key component of the WIPO action plan on copyright limitations and exceptions. The findings and proposals from the regional seminars, that culminate in an international conference in Geneva on 17-18 October 2019, are an important step towards progress in discussions on libraries and archives at WIPO.
The other two seminars are in Singapore on 29-30 April 2019 (Asia-Pacific region) and the Dominican Republic on 4-5 July 2019 (Latin America and the Caribbean region).