Online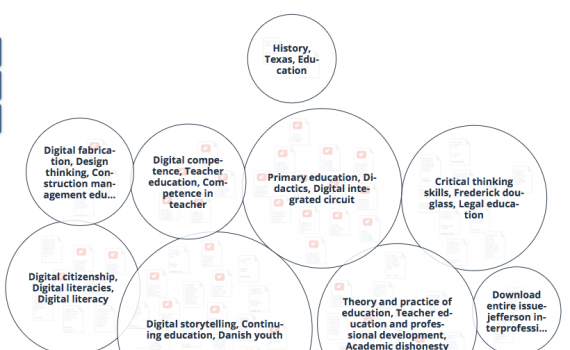 Librarians, researchers and students are invited to join this EIFL webinar about Open Knowledge Maps, an interface that searches databases for research and presents search results visually, in the form of knowledge maps.
The knowledge maps provide an instant overview of a topic by showing the main areas researched at a glance, and papers related to each area. Papers found are clustered together into similar topics.
The Open Knowledge Maps interface searches more than 7,000 content sources in all disciplines, providing access to over 140 million documents. The knowledge maps include both closed and open access papers; however, they highlight open access papers, most of which can be accessed from within the interface.
Peter Kraker, founder of Open Knowledge Maps, and Maxi Schramm, interface designer, will discuss:
How to use Open Knowledge Maps;
How to introduce Open Knowledge Maps to your community, at a training event;
How to play Open Knowledge Maps Scavenger Hunt - a fun, fast-paced game used to learn about Open Knowledge Maps.
Date and time: 30 May 2019, 10:00 BST / 11:00 CET / 12:00 EET. Check your timezone here.
Registration: You must register for the webinar.
To join the webinar: Please install the Zoom meetings application from the Zoom Download Centre before the webinar.