Nairobi, Kenya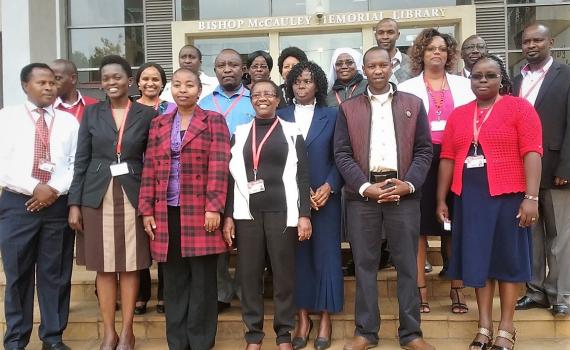 EIFL's partner consortium in Kenya, the  Kenya Libraries and Information Services Consortium (KLISC), in collaboration with EIFL, will host a one-day workshop on open access (OA) repositories and policy formulation for high level managers in government ministries, research agencies and institutions of higher education in Kenya.
Currently, 25 institutions in Kenya have developed institutional repositories, but only seven have OA policies. The workshop aims to make Kenyan research more discoverable by increasing the number of OA policies, raising awareness about OA, and improving institutional repositories.
The workshop is a part of a two-year project 'OA policy development in Kenya, Tanzania and Uganda to make more digital content available'. The project is funded by Spider, the Swedish Programme for ICT in Developing Regions, located at DSV, Department of Computer and System Sciences, which is part of Stockholm University.
For further information, contact: Milcah Gikunju, workshop administrator at gikunjum@uonbi.ac.ke, and Rosemary Otando, EIFL OA country coordinator at rosemary.otando@uonbi.ac.ke.