Event Date
: 19 Oct 2020 - 22 Oct 2020
Online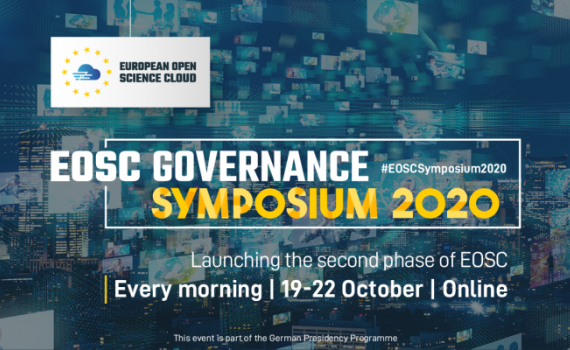 The European Open Science Cloud (EOSC) Governance Symposium 2020 - the EOSC's largest event of the year - will be held online every morning from 19 - 22 October, starting at 9.30am CET.
The event is organized by the EOSC Executive & Governing Boards with the support of the EOSCsecretariat.eu. It will analyse the progress of the EOSC two years from its official launch, with a focus on the added value of the EOSC for the European scientific community. Registration is free of charge - but ends at close of business on 13 October - so register now!
Iryna Kuchma, Manager of the EIFL Open Access Programme will address the Symposium on 22 October, during a session on 'EOSC for Individuals: Skills and Training; Rewards and Recognition'. Kuchma is a Rapporteur for the EOSC Skills and Training Working Group. 
Data-driven use cases, success stories, challenges, and lessons learnt from the first two years of the EOSC, will be part of discussion that ties into the creation of the Strategic Research and Innovation Agenda (SRIA) for the EOSC partnership, within the framework of the future Horizon Europe programme. This partnership will be a key milestone towards the launch of the second phase of the EOSC.
Who should attend? 
People involved in EOSC projects and activities; representatives of research and academic institutions, research communities, business organizations and the technology industry; citizen scientists; EU e-infrastructures and research infrastructures; policy makers; funding agencies and data service providers.