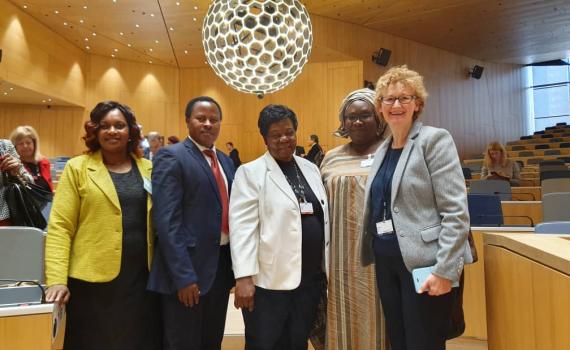 BACKGROUND
EIFL has been engaged in copyright work in Kenya since 2008.
We have provided training and built capacity among librarians in copyright and advocacy with our partner, the Kenya Libraries and Information Services Consortium (KLISC).
We have responded to public consultations on copyright law proposals that concern libraries, educational institutions and liability of internet service providers (such as libraries that provide digital services) that led to improved provisions, and we have made recommendations for library-friendly amendments to the law. 
Through advocacy and technical support, we contributed to adoption of the Marrakesh Treaty for persons with print disabilities - Kenya ratified the treaty in 2017 - and its implementation into national law. We also engaged with the Kenya Copyright Board (KECOBO) to share their national experience of adopting the treaty with other countries in the region.
In 2020, we are working with KLISC towards a fair outcome in negotiations for a proposed US-Kenya Free Trade Agreement (FTA) to ensure that any FTA supports the work of libraries in Kenya providing access to knowledge for education, research, and community development.
Read a profile of Professor Joseph Kavulya, who supports copyright reform in Kenya, EIFL Annual Report (2021) here.
TIMELINE
2008 - 2022
Main activities and achievements