Barcelona, Spain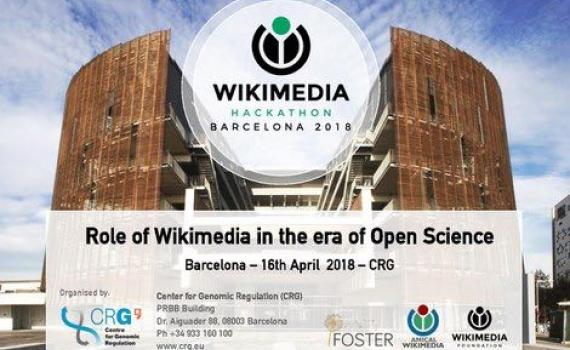 EIFL Open Access Programme Manager Iryna Kuchma and EIFL Open Access Programme Coordinator Gwen Franck will give presentations at Wikimedia and Open Science, which is an event linked to the Wikimedia Hackathon 2018.
Kuchma will speak about the ScienceSource project; how researchers can ensure that their research data is discoverable through Wikipedia, and how to increase the use of Wikidata in the research community. Kuchma will also speak about how the Open Science Fellows Programme of Wikimedia Deutschland could serve as a model for FOSTER (Facilitating Open Science Training for European Research) and Wikimedia Open Science collaborations. Franck will speak about open business models.
The event is organized by Amical Wikimedia and the Wikimedia Foundation, in collaboration with Centre for Genomic Regulation and FOSTER.
EIFL is a partner in the FOSTER project and is responsible for coordinating all training activities for the project.