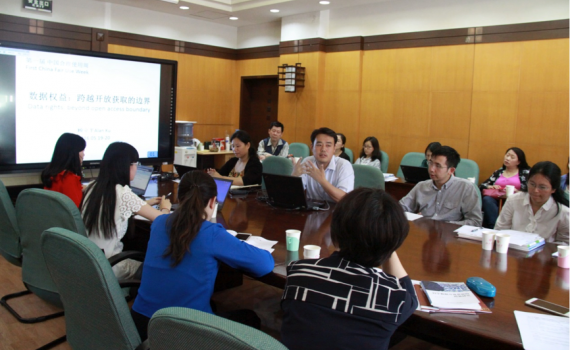 China's first 'Fair Use Week' took place in Beijing City on 19-20 May 2016 with the theme 'Copyright issues in information services'. The event was co-organized by the Library of the Chinese Academy of Sciences (LCAS), EIFL's partner, and is one of four library-organized events in China in 2016.
Fair use is an example of a flexible copyright exception that is currently stimulating interest among academics and policy-makers around the world.
The two-day event in Beijing was attended by more than 100 librarians, researchers and publishers, as well as the general public, who participated in four public lectures and interactive roundtable forums each day.
EIFL was pleased to provide advice on the programme for China Fair Use Week, which encourages discussion of how copyright law can keep up-to-date with new technologies and new ways of creating and sharing information.
The utility of fair use in China
At the opening session, Ms Gong Huiling, Assistant Curator, Library of the Chinese Academy of Sciences (LCAS), highlighted how the fair use system would help to promote the dissemination and use of information in China, as well as to support implementation of China's national IP strategy.
During the event, participants held lively discussions on the influence of fair use on legislation and codes of conduct, as well as library activities, such as document delivery.
A diverse range of other topics were discussed including copyright law and information services (such as preservation, mass digitization, orphan works); limitations and exceptions applicable to libraries (framework, scope and global trends); open licences (relationship between copyright and open access, open access licences in China); and important related issues such as open data policies, national security and privacy.
'The road to discovery is beginning'
In her summing up of the event, Ms. Yao Xiaoxia, Secretary-General of the China Academic Library & Information System (CALIS), commented on the rich content and in-depth discussions that took place among participants.
"Although today is the last day of China Fair Use Week, our road to discovery is just beginning," she concluded.
Participants agreed that future Fair Use Weeks would help to foster a more healthy environment for information access in China. They also recommended that China Fair Use Week should be internationalized in 2017.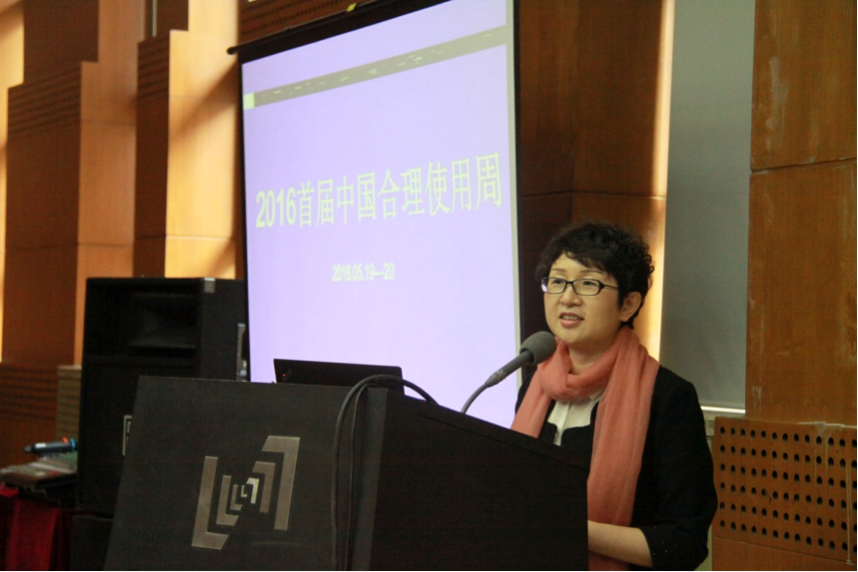 Background
2016 China Fair Use Week was devised by the Library of the Chinese Academy of Sciences (LCAS) and Peking University Library (PKL). It was organized by the Science Information Policy Center (SIPC, LCAS).
Fair Use Week was supported by the National Science and Technology Library (NSTL), China Academic Library & Information System (CALIS), the Library Society of China (LSC), LSC Branch of Special Libraries, LSC Society for Academic Libraries, LSC Hospital Library Association, STM Journal Society of the Chinese Academy of Sciences, and the Chinese Institutional Repository Implementation Group (CIRG).
China Fair Use Week is the second in a series of four events taking place in 2016. Materials for these events can be downloaded from the institutional repository of the Library of the Chinese Academy of Sciences (LCAS):
Read more
Read more about Open Access in China.
Read more about fair use in the EIFL blog, Time to consider open norms (seriously).