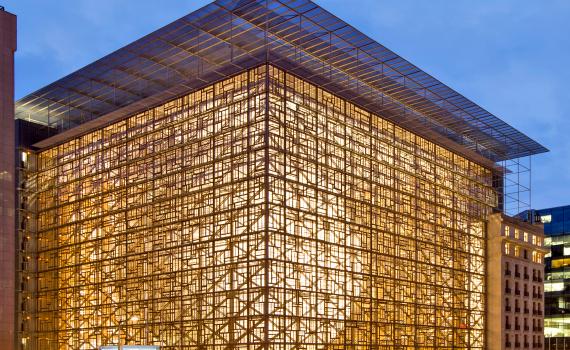 A joint statement by EIFL, IFLA and EBLIDA urges European Union (EU) governments not to go back on the deal negotiated in Marrakesh that aims to end the book famine, the fact that less than 7% of published works are made available globally in accessible formats, such as Braille, audio and large print, and digital formats.
The Marrakesh Treaty makes it possible for 'authorized entities', such as libraries, to make accessible format copies of books and other printed works and to share them across borders, without having to seek permission from rightsholders and without having to pay royalties.
The joint statement on Europe's implementation of the Marrakesh Treaty for persons with print disabilities was issued ahead of an important meeting in Brussels (16-17 January 2017) of the Working Party on Intellectual Property (IP), part of the Council of the EU that represents member state governments.
In particular the library statement is critical of a proposal by Germany to re-introduce remuneration rights for secondary rightholders, such as publishers, as well as other attempts to impose burdensome rules on authorized entities that risk going back on the promise of Marrakesh.
Europe's decision-makers have the choice between showing leadership to the world, or betraying some of their most vulnerable citizens. The international and European library communities call on them to make the right decision.
Read the EIFL, IFLA, EBLIDA statement here.
Download an infographic illustrating what Europe needs to do to end the book famine.
Read EIFL's comments on EU proposals to implement the Marrakesh Treaty.
Read about EIFL's work advocating for the Marrakesh Treaty.