Event Date
: 25 Nov 2015 - 27 Nov 2015
Addis Ababa, Ethiopia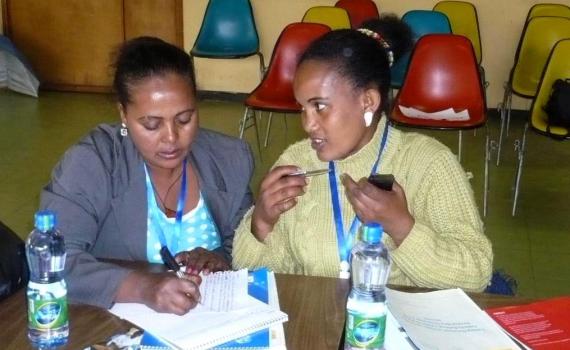 Twenty-five public librarians will attend a three-day communications and advocacy workshop organized by EIFL in collaboration with the Consortium of Ethiopian Academic and Research Libraries (CEARL), which is an EIFL partner consortium.
International communications trainer Kaspars Ruklis and EIFL Public Library Innovation Programme (EIFL-PLIP) manager Ramune Petuchovaite will facilitate the workshop, which will enable public librarians to prepare communications and advocacy strategies for proposed new services for children and youth.
The workshop is the second in series of four training workshops that are part of a larger project that seeks to modernize the services of 11 public libraries in Addis Ababa by equipping them with computers and internet connections, and building their capacity to integrate this new technology into services that meet the needs of children and youth.
EIFL is conducting the larger project, which was launched in July 2015, in partnership with Addis Ababa Culture and Tourism Bureau, the agency responsible for the operation of public libraries in Ethiopia's capital city.
Read more about EIFL's capacity building programme for public librarians in Africa.